Kindergarten Registration is Open!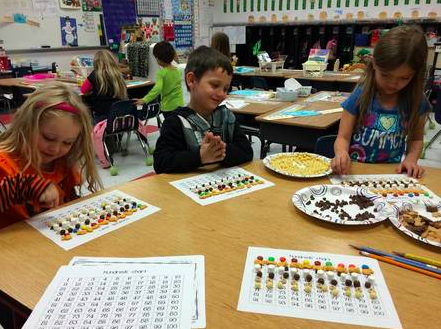 During one week in April, all elementary schools in Clay County will be registering kindergarten students for the 2019-2020 school year. To enter kindergarten, a child must be five (5) years of age on or before September 1, 2019 verified by a registered birth certificate (Florida Statute 1003.21.)

Clay County School Board policy has no provision for early admission to kindergarten.

Florida law requires that prior to entry, attendance or transfer, all children comply with the state adopted immunization schedule (Florida Statute 1003.22). For the 2018-2019 school year, DH Form 680 (or Religious Exemption DH Form 681) is the only acceptable immunization certificate for admittance to a public or non-public school, grades Pre-K through 12. Form 680 can be obtained from your doctor or the Clay County Health Department. Form 681 is available from the Clay County Health Department.

A child may be certified as fully immunized if he/she has completed, prior to entry, the following vaccinations:

Four or five doses of diphtheria-tetanus-pertussis (DTaP) vaccine

Two or three doses of hepatitis B (Hep B) vaccine (requires 6 months to complete)

Three, four or five doses of Polio vaccine*

Two doses of measles-mumps-rubella (MMR) vaccine

Two doses of varicella vaccine† for kindergarten and grades one through seven

* If the fourth dose of vaccine is administered prior to the fourth birthday, the fifth dose of polio vaccine is required for kindergarten entry only.

† Varicella vaccine is not required if varicella disease is documented by the health care provider.

For more information, call 850-245-4342 or visit immunizeflorida.org.

All "initial entry" students to a Florida school (preschool through grade 12) must present certification of a school-entry health examination performed within 12 months prior to the first day of school. (Florida Statute 1003.22) The required forms for immunization certification and school-entry health examination must be filed with the school prior to the child entering on the first day of school.

In addition to health documentation, you will need proof of date of birth and 3 proofs of residency. You may use a birth certificate, passport, or life insurance policy to prove date of birth. For proof of residency, you may use current utility bills, mortgage or rental agreement, Florida Driver's License, auto insurance, or a credit card or bank statement.

We encourage parents to take advantage of this early registration opportunity.
Welcome to Kindergarten, and welcome to Clay County District Schools!

Registering for Kindergarten is as easy as 1...2...3!

Use this link to identify what school your child is zoned to attend.
Complete the New Student Registration Form found here.

Drop off the completed Registration Form and all the necessary documentation listed on the Registration Form at your zoned school.