Choose Your Option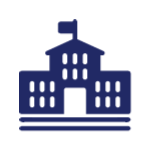 Phone:
Email:
Degrees and Certifications:
Option One: Traditional Brick and Mortar School (All Grades)

This model represents a return to the school campus and the classroom where students will interact directly with their teacher(s) and classmates. Our goal is to create an environment that provides an opportunity for students to return to the traditional school experience, while providing effective safeguards to protect the health and safety of students and staff. No action is required by parents for this choice. Please verify your transportation eligibility for next year by visiting Bus Planner Web. If you qualify for bus services, please complete this Bus Transportation Survey by July 16th to let us know if you plan to have your student ride the bus to/from school. Your student's school will be in contact with you about schedules and next steps as we get closer to the first day of school on August 25th.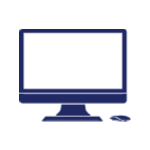 Phone:
Email:
Degrees and Certifications:
Option Two: Clay Virtual Academy (K-12)

Clay Virtual Academy (CVA) has successfully served thousands of full time students learning online since 2010. This full time virtual school experience is ideal for students who wish to have more control over their learning path and pace, and for whom a flexible daily schedule is important. In this learning model, students often work on assignments during non-traditional hours, and maintain contact with their teacher and classmates using web-based class sessions, email, text messages, and phone calls. commit to this option for at least one semester.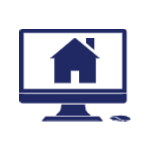 Phone:
Email:
Degrees and Certifications:
Option Three: OneClay Online (NOW K-12)

This model is designed for families who would like to maintain their connection to their enrolled school, but do not yet feel comfortable sending their student(s) back to school in August. Elementary students will attend their currently enrolled school remotely and teaching will mirror the pace and rigor of brick and mortar. CCDS strongly encourages a full semester commitment for this option to ensure instructional continuity, as well as an adult who can partner with OneClay Online teachers.

Phone:
Email:
Degrees and Certifications:
Option Four: Blended Learning (7-12)

The Blended Learning option allows secondary students to choose to come to the brick and mortar schools for select courses and choose to take other courses through Clay Virtual Academy. This allows for students to remain connected to their home school, but also take some courses in the virtual environment.

Students who choose this option will need to work with their school based guidance counselor in order to determine the courses and daily schedule that are available in each school.

*Please note that transportation is only provided during the normal CCDS daily start and stop times at their zoned schools. Based on a student's blended learning schedule, transportation may need to be provided by a parent and/or caregiver.