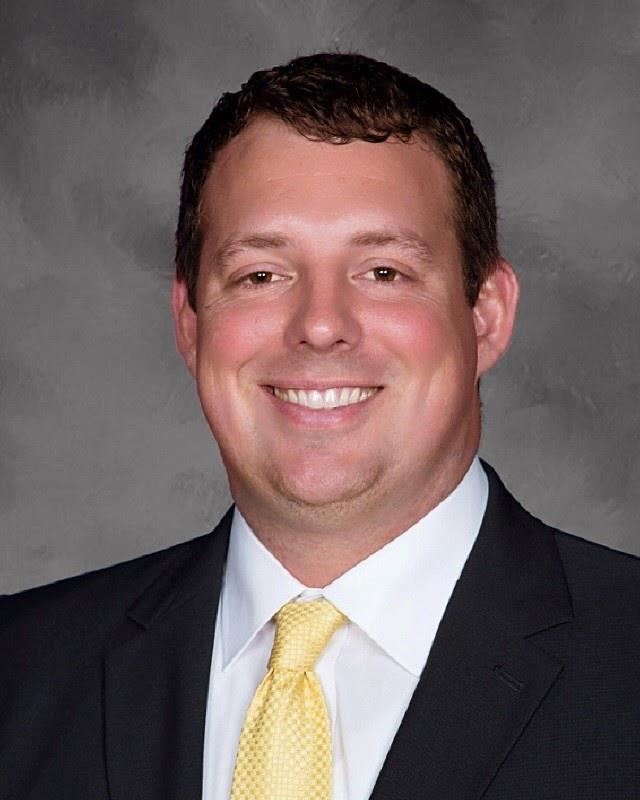 Phone:
Email:
Degrees and Certifications:
Bachelor of Science in Education - Social Studies Education Master of Science in Education - Educational Leadership Certifications: Social Science (6-12), Educational Leadership, School Principal Southeast Missouri St University, Cape Girardeau, MO Arkansas St University, Jonesboro, AR "It is better to light a candle than to curse the darkness."
Principal Matthew Boyack

Hello Knights! I am honored and excited for the opportunity to lead Oakleaf High School. From the moment I stepped on campus in 2017, it was apparent that OHS is a phenomenal school full of remarkable students, teachers, and staff. I'm proud of the work everyone did to raise OHS to "A" school status. I look forward to continuing to build on our past success and also implementing Social-Emotional Learning to help develop the whole student.

As your Principal, I am committed to being transparent, fair, and responsive. Our school's goal is to continue to provide students with a world-class education. We firmly believe that "You don't have to be bad to get better" and will work to continuously improve our practices. At Oakleaf, we operate under the assumption that ALL students can and should be successful. We will hold your son or daughter to the highest of expectations, but we will also strive to give your child all the support necessary to make success a reality.

Family and community member involvement in schools is also so very important to all of our students' success. I encourage all of you to become active participants in your child's education. Monitoring FOCUS accounts, creating a relationship with your student's counselor, scheduling an appointment with our College and Career Coach, encouraging involvement in extracurricular activities, and creating open-lines of communication with their teachers are all great ways to be actively involved in the educational process, even during these Covid-19 times.

Finally, I thank you for joining our teachers, staff, and administrative team in working to make all students at Oakleaf High School successful. No matter their post-graduate ambitions, we are excited for the opportunity to help each student learn, grow, and develop into leaders of the 21st century.